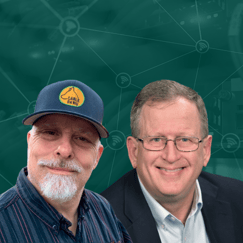 Watch Tech Talk host Steve Cowles, RCDD, NTS, and our very special guests Chuck Bowser III, RCDD, TECH - Host of Let's Talk Cabling and David Landphair, RCDD - Sr. Regional Sales Manager at nVent CADDY Data & WBT.

RCDD ROUNDTABLE TOPICS:
1.) Importance of properly managing and supporting the cabling infrastructure during installation.
2.) Dos and Don'ts of cable termination, pulling and testing techniques.
3.) What can happen if installation and testing isn't done properly.
Fill in your information to watch the on-demand episode.